Now I know most of us do NOT drink something that is green, especially a smoothie. Some of us do take wheat grass shots, or drink spinach out of their juicer... but that's not me.
I caught this recipe from Pinterest (where else right!) and it actually sounds good.... hence why I'm sharing!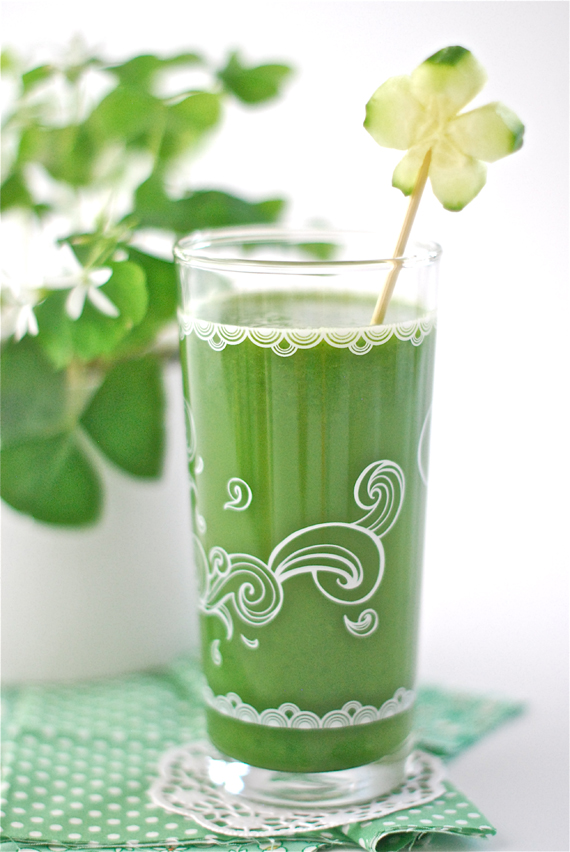 Green Leprechaun
Thank you
Alkaline Sisters!
Yield: 1 serving approx 10 oz
1 green apple
1/2 pink grapefruit
1/3 bunch fresh spinach
3/4 large English cucumber or one small
1/2 inch piece fresh ginger
1 stalk celery
Method: Run all ingredients through juicer, stir, test for flavor, enjoy. Garnish and make look pretty!