While sending myself some flowers, I thought to send my mother a pot as well. She's always been there for me and I wanted her to know I appreciate her, more than just on Mother's Day.
So I sent her these beauties.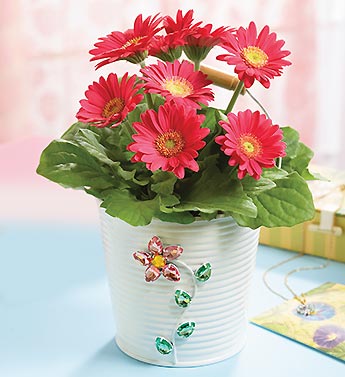 This was my note inside:
THANK YOU FOR BRINGING ME INTO THIS WORLD.
THANK YOU FOR RAISING ME.
THANK YOU FOR LISTENING TO ME.
THANK YOU FOR LETTING ME CRY ON YOUR SHOULDER.
THANK YOU FOR LOVING ME.
THANK YOU FOR BEING MY MOM!
I LOVE YOU!
So this morning they got to her work, and she called me up crying (happy tears of course) saying "You mad me CRY!" Always a good response to hear after sending a love-one flowers.
It wasn't much, but I'm thankful for my Mom (as you can see)
It was just too bad they had a letter limit on the card!