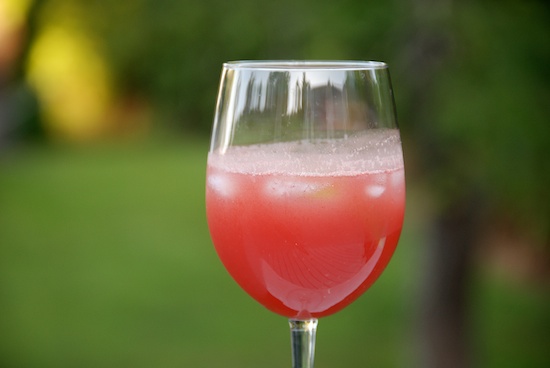 1 8–10-lb. seedless watermelon
3–5 limes, quartered
1/4–1/2 cup granulated sugar
If you happen to find any rogue seeds in your seedless watermelon, remove them. Purée the pulp in a blender or food processor. Strain into a large wide-mouth pitcher to catch any stray seeds that you might have missed.
Squeeze limes into pitcher, adding the rinds. Add sugar and 6–8 cups water and mix well. Adjust flavor with more sugar or limes, if you like. Add plenty of ice, then pour into tall glasses.
Little Note from Sylish Cuisine:
This recipe makes A LOT of punch, so if you're not sure you're going to like it, either halve or quarter the recipe. I had so much punch that I ended up making ice pops out of it because the boys weren't drinking it fast enough. It will only keep for a day or two in the refrigerator before it starts to get that funny, overripe watermelon taste so only make as much as you think you'll drink.