Now it's that time of year again where sunscreen applies, bikinis come out, and for me... boards start riding!
My wake-weapon of choice is the Liquid Force 2008 Angel 134, and that's what she is, my liquid angel. She's such a beauty.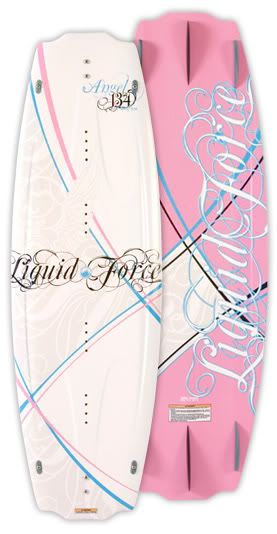 Now people base their opinion of boards by weight, brand, rocker-type, fin and edge type... but for me... the looks. I know right!
She's probably a bit more than I can chew because she is the next level up from beginners, but she's well worth it. We shall do great things together.
I'm one happy boarder!